The world's first speakers 3D printed from sand
Limited edition of 1618 sets
Easy returns within 30 days
INSPIRED BY NATURE
Using the most advanced design software, we have integrated a smartly selected speaker driver with an outstanding performance into an acoustically optimised single piece spiral cabinet 3D printed from truly natural material - the silica sand.
OUTSTANDING DRIVER
Driven by 3" full-range driver with a bamboo fiber paper cone, structured Santoprene surround, and powerful underhung motor. The driver delivers impressive response from 75 to 20,000 Hz with very low distortion.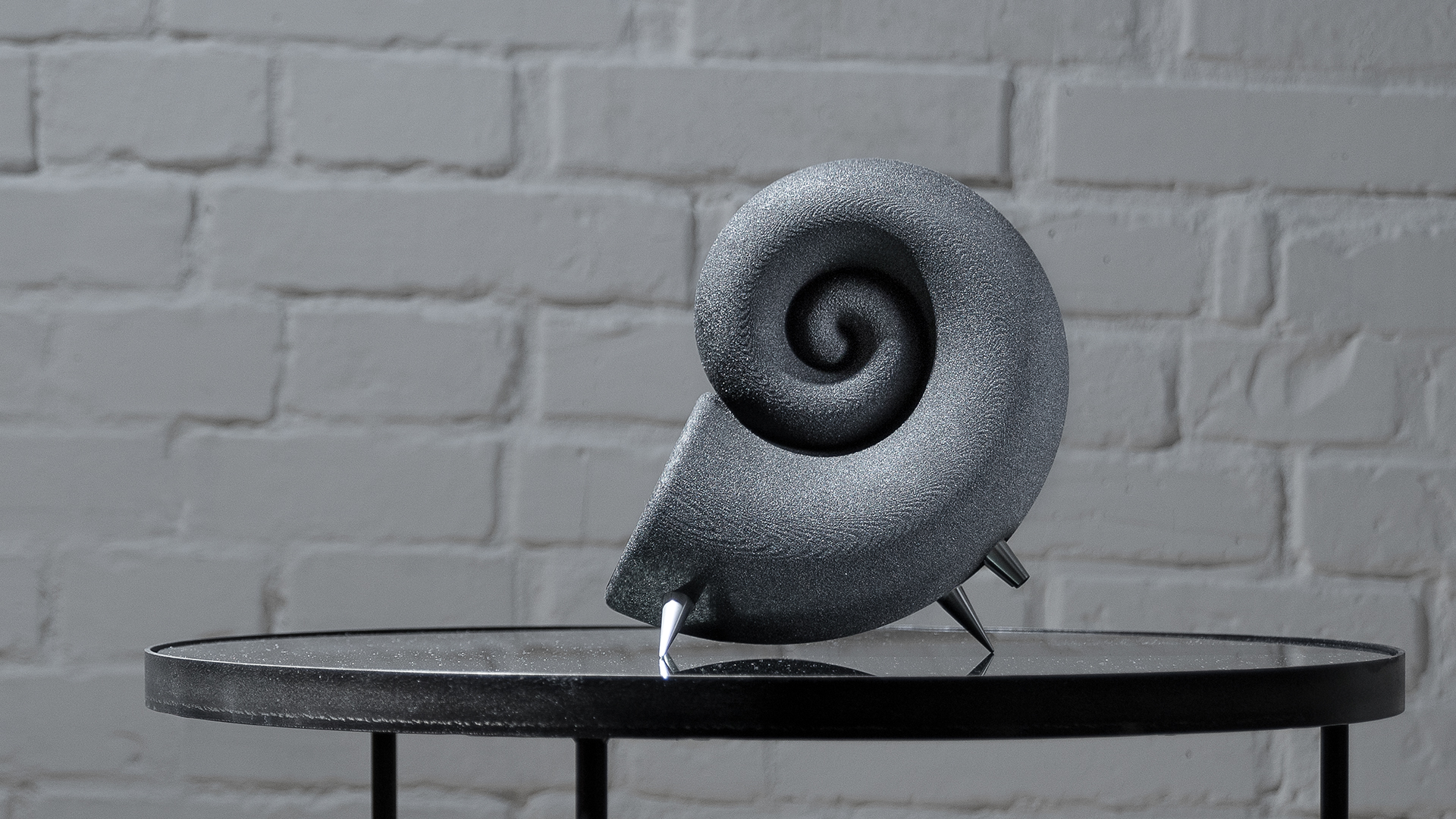 AIMING TO THE SWEET SPOT
The speakers are designed at an ergonomically calculated angle to aim directly to your ears. Whether placing the speakers on your desk or TV table, you are already sitting in the sweet spot experiencing the optimal enjoyment of the speaker configuration.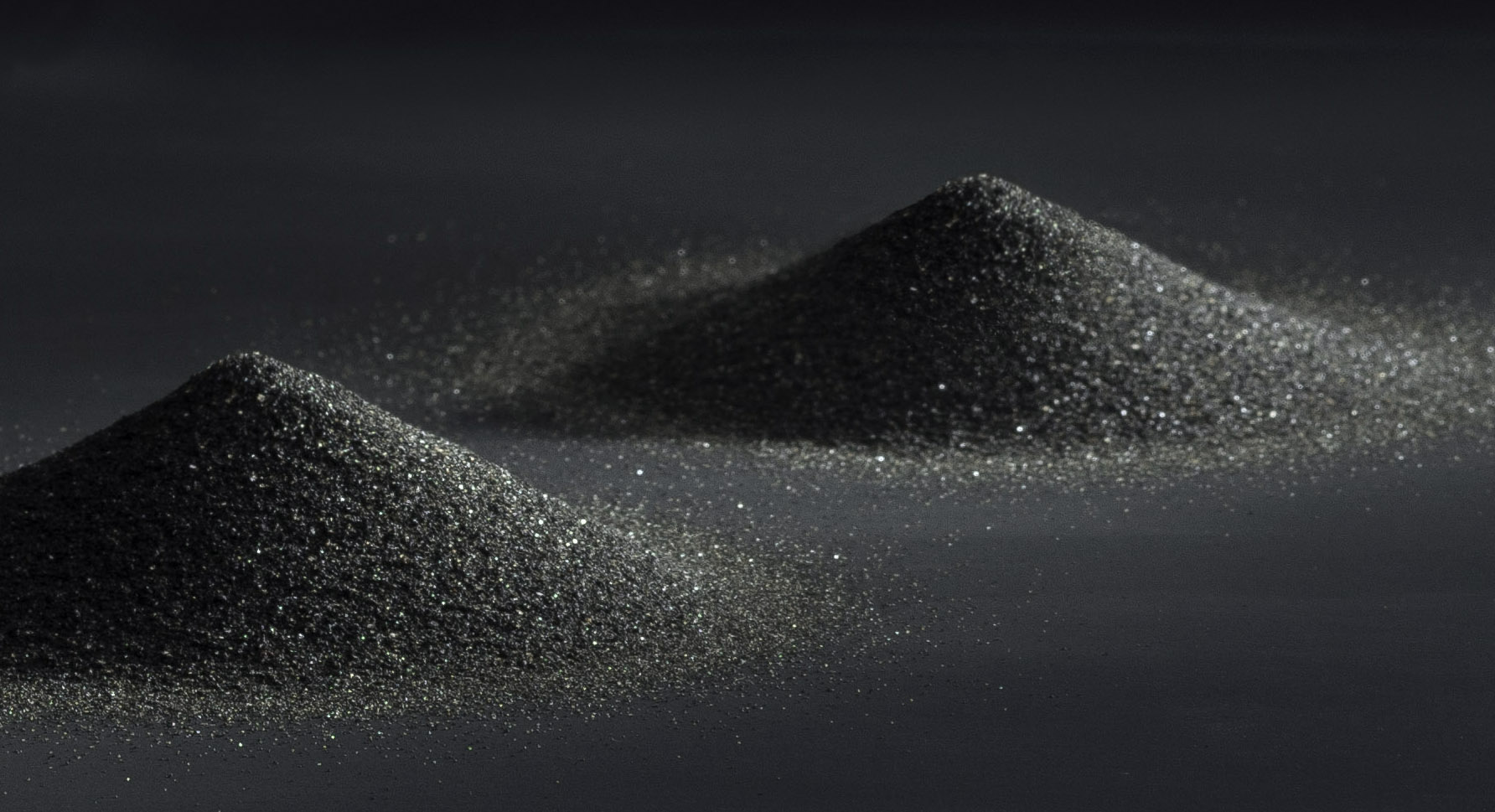 TURNING SAND INTO SOUND
We developed a brand new composite material offering pioneering design solutions. The freshly printed silica sand cores are porous and brittle. When infiltrated by our bespoke hardener the cabinets turn into an air-tight and resonance free form.
EVOLVED SOUND
Full range driver is housed in the tapering wave-guide spiral that effectively stops sound waves being radiated from the rear of the unit. The tube is also filled with absorbent fibre, which soaks up the sound energy from the back of the driver.
PREMIUM CABLES
Audio cables are manufactured from a twisted pair - silicon insulated wires covered in a braided sleeve. Each terminated with a 4 mm banana plug. The conductor is made from very fine, oxygen-free, pure copper strands giving the cable outstanding flexibility properties.
WHAT'S IN THE PACKAGE?
A pair of Spirula speakers
Product manual (PDF)
Cleaning kit
Anti-scratch pads
Design: Passive, Sealed enclosure
Materials: Silica Sand, Aluminium
L × W × H: 208 × 117 × 222 mm
Speaker Weight: 2.4 kg each
Driver: 3" bamboo fiber paper cone
Frequency Range: 75 Hz – 20 kHz
Nominal impedance: 8 Ohm
Sensitivity 1W/1m: 87 dB
Audio Input: 4 mm Banana plug connectors
RECOMMENDED AMPLIFICATION
Amp Noise Level: below 0.05 % THD+N at 1W– 50 W/8 ohm
Power Output: 2x RMS 30 W / Peak Power 60 W
Frequency Range: 20 Hz - 20 kHz, no fixed crossover
DAC: 24bit/96kHz (High-Res)
Bluetooth: aptX & AAC audio codecs
Audio Output: 4 mm Banana plug connectors
How do I connect the Spirula Speakers?
Spirula speakers are passive speakers, therefore you will need an amplifier and a set of audio cables to connect to the speakers. Feel free to contact us if you need special advice. We are happy to recommend you the right amplifier tailored to your needs.
What type of cables do I need to connect Spirula Speakers to my amplifier?
The Spirula Speakers allows standard 4mm banana plugs only. If you amplifier output terminals allow banana connectors, you can simply add on our premium cables to your purchase order. Our premium cables are equipped with banana connectors at both ends. If you are in doubt, feel free to email us, we will help you.
What happens if my Spirula Speakers arrive damaged?
Any part of the system that is damaged during shipping or does not work upon arrival will be replaced immediately, free of charge.
The speaker's spikes seem to have sharp edges. Can it scratch my furniture?
We highly recommend using the anti-scratch pads provided. You can easily place them underneath the spikes to protect your desk or furniture.